Night Sweats After Open Heart Surgery
Do You Have a Nontuberculous Mycobacterium Infection from 3T Heater-Cooler Device?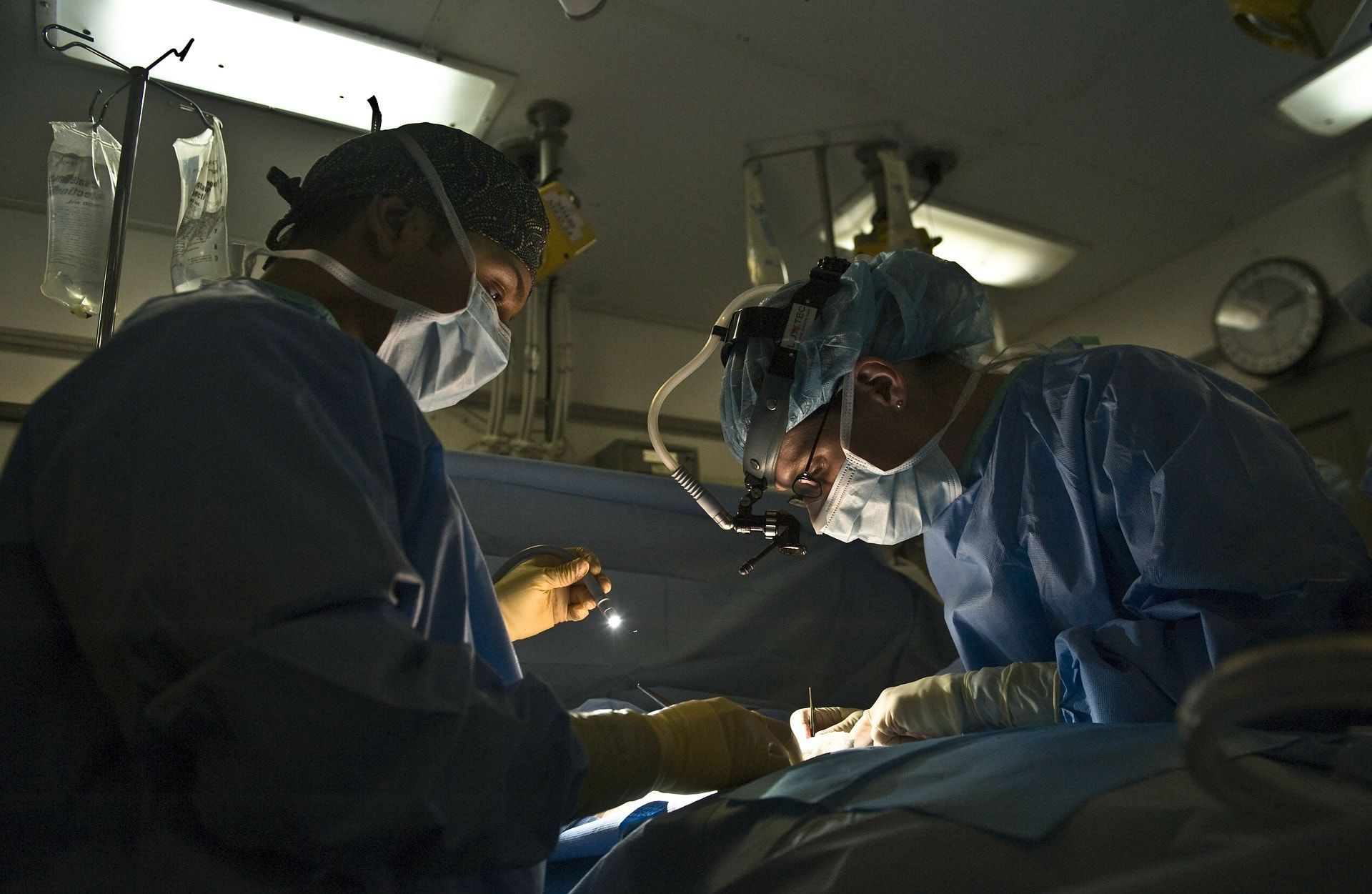 Are you experiencing night sweats after heart surgery? You could have a life-threatening bacterial infection caused by the heat-cooler medical device, Sorin Stockert 3T. While NTM infections are characterized by a range of symptoms, a primary symptom of the infection are night sweats. If you're experiencing night sweats after heart surgery, you could be entitled to compensation from your hospital or the manufactures of the Stockert 3T device.

Recently, the FDA recalled the Stockert 3T, finding that it was linked to Nontuberculous Mycobacterium (NTM) infections in open heart surgery patients. Since the recall of the Stockert 3T heater cooler device, some hospitals in Florida and across the nation have sent out letters to patients warning of the risk of NTM infection.

Due to the fact that nontuberculous mycobacteria does not show symptoms until months or even years after infection, you could be infected and not even know it. If you're experiencing night sweats after heart surgery or have received a letter from your hospital about the Stockert 3T device, you might be entitled to compensation.
Mayo Clinic in Florida Warns Heart-Surgery Patients of Infection
The Mayo Clinic has notified at least 17,000 heart-surgery patients across the United States about the risk of nontuberculous mycobacterium from the Stockert 3T device used in their facilities. The Mayo Clinic has widely-visited hospitals all over the United States, including in Florida, Arizona, and Minnesota.
So far, Mayo Clinic campuses have found many heater-cooler devices polluted with NTM. So far, the FDA has disclosed that 24 hospitals across the United States have been contaminated with the microbe. According to officials, some of these hospitals did not work hard enough to notify the patients at risk. With that said, if your surgery was not at a Mayo Clinic campus, your hospital could be involved with the contamination without acknowledging the problem.

In the Mayo Clinic's letter, they advise patients to contact their primary doctors, if they are experiencing symptoms of infection, like weight loss, unexplained fever, or night sweats.
What is a Night Sweat?
Most people think that a night sweat is the general act of sweating at night. However, according to epidemiologists, a night sweat is defined as "drenching sweat that requires the patient to change their bedclothes."
When associated with a bacterial infection, like the nontuberculous mycobacterium, m. chimaera, night sweats occur in repeated episodes. Night sweats are often so uncomfortable that they will cause you to wake up drenched in sweat. They are also usually associated with fever, and sometimes the patient will experience cold or hot flashes along with the episodes.
What Causes Night Sweats?
Most night sweat episodes are associated with obstetrical patients, or women undergoing menopause. However, night sweats can be caused by a swath of factors, including: medications, anxiety, drug addictions, hyperthyroidism, leukemia, stroke, low blood sugar, and bacterial infections, like nontuberculous mycobacterial infection after heart surgery.

If you're experiencing a night sweat after heart surgery, you should see your physician to test for NTM. NTM infections are treatable, and catching the infection in its earliest state will make it easier to treat.
Tips for Dealing with Night Sweats After Heart Surgery
If you're experiencing night sweats after heart surgery, you should schedule an appointment with your physician immediately. In the meantime, there are some steps you can take to reduce the discomfort from night sweat episodes:
Avoid heavy sheets or blankets on your bed

Wear looks clothing while sleeping

Use a bedside fan to cool yourself and dry sweat

Turn your the air conditioning down in your room

Drink plenty of water

Take slow, relaxed breaths to calm your body

Turn your pillow over often to avoid overheating
In cases where your temperature is at 101 or higher, you should see a doctor immediately.
Letter from Hospital About Stockert 3T Risk of Infection
Since the recall of the Stockert 3T medical device used during heart surgery, the CDC has advised hospitals to warn patients of the risk of infection. Hospitals were also told to tell the cardiothoracic surgeons, cardiologists, infectious disease physicians, primary care physicians, and so forth about the risk of infection from the 3T heater-cooler device.

If you or a loved one has received a letter from your hospital after heart surgery, pay attention to your body for common symptoms. Beyond night sweats, you also might experience unexplained fever, muscle aches, redness or pus near the incision, unexplained weight loss, or fatigue. If you have undergone heart surgery and experience a change in health, you could schedule an appointment with your physician to see if you've been exposed to a contaminated heater-cooler device.
Can NTM Only Affect Heart Surgery Patients?
Nontuberculous mycobacterium (NTM) infections are not only linked to heart surgery patients. There is a possibility NTM infections could also cause infections in patients who have had major liver and lung surgeries. Patients that have had implanted devices during their surgeries are at a higher risk of infection. Patients with NTM infections might also experience pain, inflammation, and red skin around the area where the incision was made.
Contact Florida Attorney, Frank Eidson For a Free Case Review
Are you experiencing night sweats after heart surgery in Florida? You might be entitled to a lawsuit against the manufacturers of the 3T heater-cooler device or your hospital. Attorney Frank Eidson, P.A. in Orlando is dedicated to helping patients receive rightful compensation after experiencing illness from neglectful manufacturers and hospitals. Contact our law office today for a free case review at 407-890-0800.
Sources / More Information​​​​​​​