How Much Will I Get Paid In Social Security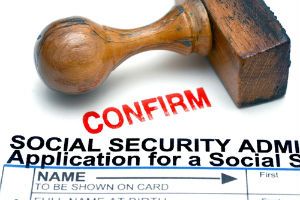 Seeking Social Security Disability (SSD) benefits can be a long and challenging process. Whether you are mulling a decision to start this process or find yourself in the middle of it, you may be wondering: How much will I get paid in Social Security?
It may help you to know what you can expect to receive in your monthly benefits payment if and when your application is approved. It may also help you to know how other benefits that you and your family receive may impact that amount.
To give you a better picture, we explain below how the Social Security Administration (SSA) determines monthly benefits payments. We also point you to online resources that can help you to calculate an estimate for yourself.
Of course, the best step you can take is to contact attorney Frank M. Eidson. Since 1989, he has helped people with disabilities in Orlando, Winter Park and throughout Florida to obtain the benefits they deserve. He will take the time to explain the SSD benefits process to you and help you to estimate your benefits. Simply call or reach us online today.
How Your Monthly SSD Benefits Payments Are Calculated
The SSA uses a two-stage process to calculate SSD benefits amounts.
First, the SSA calculates your Average Indexed Monthly Earnings (AIME). In other words, the SSA will adjust your earnings from past years so they align with current wage levels. This involves four basic steps. The SSA will:
Identify the national average wage index that existed two years before you became eligible for benefits. For instance, let's say you became eligible for benefits in 2015. The SSA would use the national average wage index for 2013, which was $44,888.16.
Determine the "indexing factor" for each year in which you earned income. The SSA will divide the national average wage index for the year you became eligible for disability benefits by the average wage index in each year you earned income. For example, let's say you earned income in 1975. The SSA would take the national average wage index for 2013 ($44,888.16) and divide it by the average wage index for 1975 ($8,630.92). The result is an indexing factor of 5.2009.
Calculate your indexed income. The SSA will then take the amount you earned in a specific year and multiply it by the indexing factor for that year. So, if you earned $8,070 in 1975, and the indexing factor was 5.2009, your income for that year would be indexed to $41,971 ($8,070 x 5.2009 = $41,971).
Arrive at your AIME. The SSA will add your indexed income for each year in which you worked. If you worked more than 35 years, the SSA will use the 35 years in which you had your highest earnings. The SSA will then divide that total by the number of months in those years. So, let's say the total sum of your index earnings for 35 years (420 months) is $1,572,877. The SSA would divide $1,572,877 by 420 and arrive at an AIME of $3,744.
Second, the SSA will determine your Primary Insurance Amount (PIA). This is your basic benefit amount. It is equal to the sum of the following "bend points." In the year 2015, the PIA would be the sum of:
90 percent of the first $826 of your AIME
32 percent of your AIME over $826 and through $4,980
15 percent of your AIME over $4,980.
So, let's say your AIME is $3,744 (as above). Your PIA would equal the sum of:
[0.90 x 826] + [0.32 x (3,744 – 826)] = $1,677.16.
This amount would be subject to a cost of living adjustment (COLA) each year to reflect any increases in the consumer price index (CPI).
Was this math confusing? Don't worry. You can go to the SSA website and use the basicOnline Calculator or Detailed Calculator to get an estimate. You can also create your ownonline SSA account and see an estimate of your benefits.
To see the average monthly benefits that are being paid to claimants, you can check out the SSA's monthly snapshot.
How Other Benefits Can Impact Your SSD Payments
You may wonder: Will my SSD benefits payments be reduced if I receive benefits through another program such as workers' compensation or if members of my family receive disability benefits, too? The short answer is yes.
The SSA will add up all of the benefits you receive. If the total amount is greater than 80 percent of your "average current earnings," then that excess amount will be subtracted from your benefits payment check.
Typically, your average current earnings reflect your average monthly pay during the year in which you reached your highest earnings during the five-year period before your disability arose.
Your Right to Back Payments in SSD Benefits
In addition to getting monthly benefits, you may also be eligible to receive back payments. You can collect benefits going to back to either:
Your protective filing date – This is the date you provide written notice to the SSA of your intent to file for SSD benefits. An attorney can file this notice for you.
Your actual filing date – The date you submitted your benefits application.
You can also receive benefits that cover up to 12 months before the protective or actual filing date if your "established onset date," or the date on which your disability arose, falls within that period.
You can start to receive benefits once five months have passed from your established onset date. You should receive payments for as long as you are disabled and cannot work.
Contact a SSD Benefits Lawyer Serving Orlando and Winter Park
If you would like to discuss the calculation of disability benefits payments in more detail and receive an estimate of the amount you may be eligible to receive, contact Frank M. Eidson, P.A. We would be glad to meet with you in a free consultation and help you to seek the full amount of benefits you deserve. Call or reach us online today to get started.
Sources / More Information