Symptoms of Spinal Cord Injuries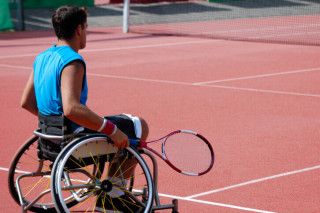 The Surgeon General's office reports that there are an estimated 8,000 new spinal cord injuries each year in the United States, and approximately 450,000 people living with spinal cord injuries. These injuries can be devastating because the spinal cord plays such a vital role in our ability to function. This collection of nerves carries the impulses from the brain to the rest of the body; these impulses control every movement in the human body, from breathing to moving our arms and legs. Victims of spinal cord injury are often entitled to compensation and may want to seek out an attorney who is experienced in spinal cord injury cases. Lawyer Frank M. Eidson in Orlando Florida, has practiced law for nearly 20 years and is well-versed in this area of law.
Having recovered millions of dollars in verdicts and settlements for successful spinal cord injury lawsuits involving car accidents, truck accidents, motorcycle accidents, and construction accidents. To discuss your potential claim, contact the Orlando law office of Frank M. Eidson, P.A., today.
Spinal Cord Injury Symptoms
The most common symptom of a spinal cord injury is paralysis below the place of injury. However, victims may also experience tingling or a numbness below the affected place on the spine, as well as weakness and loss of coordination or control. Loss of bowel control occurs in some cases as well, and victims may also feel pain around the injured area of the spine.
The effects of a spinal cord injury may extend beyond the obvious physical impairments. Adapting to life with a disability — often in a wheelchair — is not easy. Victims commonly experience many emotional pain and suffering. Victims have concerns about how their injury will affect their lifestyle, their financial situation, and their personal relationships. Grieving and emotional stress are normal and common.
If you suspect that you or a loved one has sustained a spinal cord injury, it is important to seek medical attention immediately. Moving someone with a spinal cord injury can easily cause further harm, or even wrongful death. The next step may be to take legal action, in the event that the actions of another person caused the spinal cord injury. Our Orlando Spinal Cord Attorney, can help victims obtain compensation for medical expenses, lost wages, and pain and suffering.
Contact Our Spinal Cord Injury Lawyer
If you or a loved one has suffered a spinal cord injury, please contact the office of lawyer Frank Eidson. Located in Orlando, Florida, he has the experience and knowledge to obtain compensation for his clients. Our practice also handles personal injury and wrongful death cases, as well as trucking and DUI accident lawsuits.