Orlando Dog Bite Lawyer
Also Serving Winter Park and Central Florida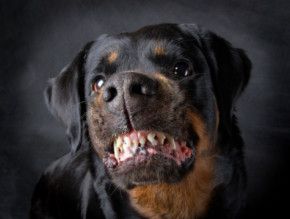 The Centers for Disease Control and Prevention (CDC) reports that hundreds of thousands of dog bite victims need medical treatment each year. More than a dozen people die every year after being attacked by a dog.
If you have been attacked by a dog, you may face steep medical bills and other losses due to serious injury and/or disfigurement.
The personal injury law firm of Frank M. Eidson, P.A., helps dog bite victims and their families to pursue compensation for their losses in Orlando, Winter Park and surrounding central Florida areas. If you have been seriously harmed by a dog bite, we want to help you. Contact us today to schedule a free evaluation of your case.
Florida Law Protects Dog Bite Victims
We like to think of dogs as friendly family pets. However, any dog can bite and badly hurt a person. A dog bite or a full-on attack and mauling by a dog can have serious consequences, such as:
Puncture wounds or deep cuts
Broken bones
Dislocated joints
Disfigurement.
The side effects of the primary wounds suffered in a dog attack can include additional injury from falling, blood loss, shock and infection, including rabies. Being mauled by a dog may also cause psychological harm such as post-traumatic stress syndrome (PTSD).
The CDC reports that more than half of dog bite victims are children. Very young children and elderly adults are more susceptible to dog attacks because they are often unable to escape or defend themselves, according to the CDC. Several thousand postal workers and other deliverymen are also bitten by dogs each year.
Florida law makes dog owners responsible for harm to people who are bitten by their dogs while on their property legally.
A dog that has acted aggressively or bitten someone already may be legally declared a "dangerous dog," which requires the owner to register the dog with authorities and take steps to protect the public from it. If a dangerous dog bites or otherwise injures someone, the owner may face criminal penalties as well as civil liability.
The law also makes allowances for a dog owner who posts "bad dog" or similar warning signs about their pet. Such warnings are a defense against claims by anyone bitten by the dog unless the dog bite victim is younger than 6 years old.
What Can a Lawyer Do About a Dog Bite or Attack?
If you have been bitten by a dog in an attack you did not provoke, an experienced dog bite attorney can help you to seek damages from the dog owner. This includes funds to assist with your medical bills and other losses such as lost wages during your recovery and your pain and suffering.
Medical expenses resulting from a dog attack may be substantial if the victim requires hospitalization, surgery, rehabilitation therapy or psychological counseling. Some victims can suffer lifelong disability or disfigurement, which could be included in compensation.
In most cases, compensation for a dog bite is paid through homeowners' insurance. The Insurance Information Institute reports that dog bites account for more than one-third of all homeowners' insurance liability claim dollars paid out each year.
At a business, such as an apartment complex or a store with a "watch dog," the owner, landlord and/or manager might be held liable, with compensation paid through their business liability insurance.
A lawsuit against a dog owner (or property or business owner) may be based on the owner's negligence if the dog owner:
Did not take reasonable care to prevent the attack
Knew the dog to bite or act aggressively
Coaxed the dog to attack.
A dog owner may also be liable if he or she broke local leash laws or similar ordinances, and this violation was related to the attack.
A postal worker or another person lawfully on a property as part of their job may also have a workers' compensation claim for injuries suffered from a dog bite, attack or mauling.
Florida's dog bite law specifically refers to workers being on a property lawfully if their presence is in accordance with duties prescribed by state or U.S. Postal Service laws.
Contact an Experienced Orlando Dog Bite Lawyer
At Frank M. Eidson, P.A., we can investigate the circumstances of your injuries and develop a full accounting of your expenses and other associated losses caused by a dog attack. From there, we can work aggressively to pursue an appropriate insurance settlement through the dog owner's insurer or through the Florida workers' compensation system. We may also go to court to seek justice for you.
Contact us today and allow us to learn more about your case and discuss your legal options.
Sources / More Information