Challenge to Florida Workers' Compensation Law Heads to Supreme Court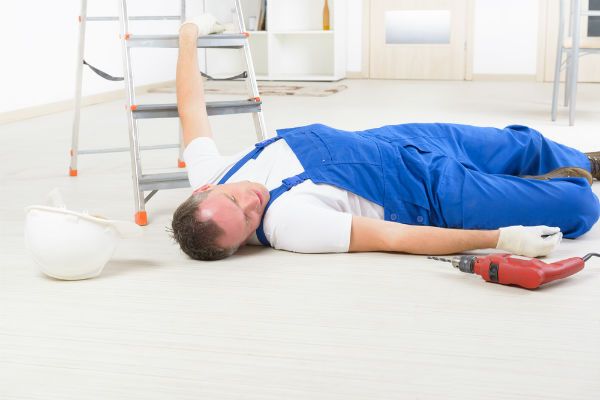 Florida's Supreme Court is being asked to decide whether it is constitutional for the state to prohibit workers from suing negligent employers and instead require them to accept workers' compensation benefits as the "exclusive remedy" for job-related injuries.
In August 2014, a Miami-Dade Circuit Court ruled that changes to the workers' compensation program made it unconstitutional because, while it eliminates the right to sue employers, it is not an adequate replacement for those lost rights.
However, Florida's Third District Court of Appeal ruled in a case challenging the exclusivity of the state's workers' compensation program that changes among the plaintiffs in the lawsuit have made the claim invalid.
The case originated in 2011 as a claim involving an injured farm worker. Advocacy groups Florida Workers' Advocates and the Workers' Injury Law and Advocacy Group joined the lawsuit as well as a Miami-Dade County employee who was injured on the job. The farm worker and his employer, Velda Farms L.L.C., have since been dropped as parties in the case.
"The initial claims and parties in this case at its inception in 2011 were transformed by the present appellees and their counsel into a completely different set of claims and parties over the three years which followed," the appeals court said in its ruling. Thus, the current plaintiffs have no standing, and the points they raise are moot, the court concluded.
One of those parties, Florida Workers' Advocates, has said it would appeal to the Florida Supreme Court and, according to Business Insurance, it has filed amended paperwork as directed by the Court.
Florida Workers' Compensation System Faces Scrutiny
If the appeal proves to be unsuccessful, the employees' rights arguments in the claim and the Circuit Court ruling could provide the framework for a future challenge to Florida's workers' compensation system.
In its ruling, the Circuit Court found that the many changes in the Workers' Compensation Act and other Florida laws since the program was established in 1935 have modified the "exclusive remedy" provision to the point that it no longer passes constitutional muster.
As Insurance Journal explained last August, Circuit Court Judge Jorge Cueto found that cuts in medical and wage-loss benefits made by lawmakers over the years have created a system that no longer represents a fair deal for injured workers.
In 2003, lawmakers required injured workers receiving workers' compensation to pay medical co-pays after reaching a point of maximum medical improvement. The 2003 reforms also raised the eligibility criteria that injured workers must meet to receive permanent benefits, and they eliminated a class of wage-loss benefits.
"The Act of 2003 no longer provides full medical benefits or any compensation for permanent partial disability," Cueto wrote. "It is inadequate as an exclusive remedy for all injured workers."
The law firm of Frank M. Eidson, P.A., will continue to monitor this case and the issues it raises. We will also continue to help injured and ill workers obtain the maximum benefits allowed by the workers' compensation system currently in place in Florida. We will also help them to explore all other options for compensation, including personal injury or wrongful death claims that may be available to them against negligent non-employer "third parties."
If you have been injured on the job in Orlando, Winter Park or elsewhere in Florida, call our workers compensation attorney contact us online for a free discussion of the benefits available to you.
Categories:
Social Security
Author:
Law Office of Frank Eidson
Date:
2018-06-29
There are many kinds of defamation that are illegal, but proving it can be difficult. Learn about defamation and libel, and whether you are entitled to compensation.